Board of Directors
SIR IKEM OSANAKPO, KSM , KSG ( CHAIRMAN BOARD OF DIRECTORS) -
Sir Ikem Osanakpo hails from Ndoni, River state . He is a graduate of Chemical Engineering from the University of Wisconsin, USA, (1980). He holds Masters in Business Administration (MBA), University of Durham (1991). He successfully completed the 6 th Chief Executives Programme (CEP) Lagos Business School (1997). Sir Ikem Osanakpo is the CEO/Managing Director, Kates Associate Industries Ltd (1994-Date); Chairman Governing Council, Mount Olive School, GRA Onitsha (2003-Date); Director, Sapientia Radio Onitsha (2012- Date). He is a fellow, Nigeria Society of Engineers; Life Vice-President: Onitsha Chamber of Commerce and Industries; Senior and Life Member: American Institute of Chemical Engineers; Former Director, Oil & Gas Free Zone Authority , Onne , River State. Sir Ikem Osanakpo is a Knight of St. Mulumba and Papal Knight of St. Gregory the Great. He is happily married with children.
---
REV. FR. ANTHONY OBUMSE (MANAGING DIRECTOR) -
Rev. Fr.Anthony Obumse is a graduate of Management from University of Nigeria, Enugu, Campus. He holds the Nigerian Certificate of Education (NCE) in Economics/Accountancy (Distinction); Bachelor of Philosophy (B.Phil)- Urban University, Rome. Bachelor of Theology (B.Th)- Urban University, Rome and Master of Business Administration (Distinction) in Accountancy. He was the best graduating student in Accountancy, Anambra State College of Education Awka (1986); best graduating student in Management University of Nigeria, Enugu Campus (1990); best graduating MBA student in Accountancy Nnamdi Azikiwe University, Awka(2006). Fr Anthony Obumse was the Archdiocesan Accountant/Auditor, Archdiocese of Onitsha (2000-2003); Lecturer in Accountancy and Business Administration, Blessed Micheal Iwene Tansi Major Seminary Onitsha (2003-2004); Financial Administrator Archdiocese of Onitsha (2004-2007). He is member of Finance Council Onitsha Archdiocese (2005 till date). He is a Microfinance Certified Banker of Chartered Institute of Bankers of Nigeria (CIBN) as well as a Chartered Accountant of the Institute of Chartered Accountants of Nigeria (ICAN).
---
LADY JUSTINA NGOZI NWANOSIKE, LSM, JP
Hails from Onitsha in Onitsha North Local Government Area of Anambra State. She holds a Bachelor of Education Degree, in Guidance and Counseling, obtained in 1991 from University of Nigeria Nsukka. An accomplished teacher and education officer, She was the Head of Administration at Onitsha North, Onitsha South , Dunukofia and Anambra West Local Government Authorities between 1995- 2007. She rose to the rank of deputy-Director of Education, before retirement. During her career days, she attended many leadership and top management workshop and seminars. She was the President of CWO St Mary's Parish Inland Town Onitsha ( 1998-2003), Organizer, Holy Trinity Zone (2004-2007). Presently she is the Director of the Catholic Women Organization (CWO) Onitsha Archdiocese. Instructor Billings Ovulation Method 1988 to date and Coordinator, Marriage Advisory Council, Archdiocese of Onitsha from 2007 to date and one of the directors of Oluchukwu Microfinance Bank Ltd, Onitsha.
---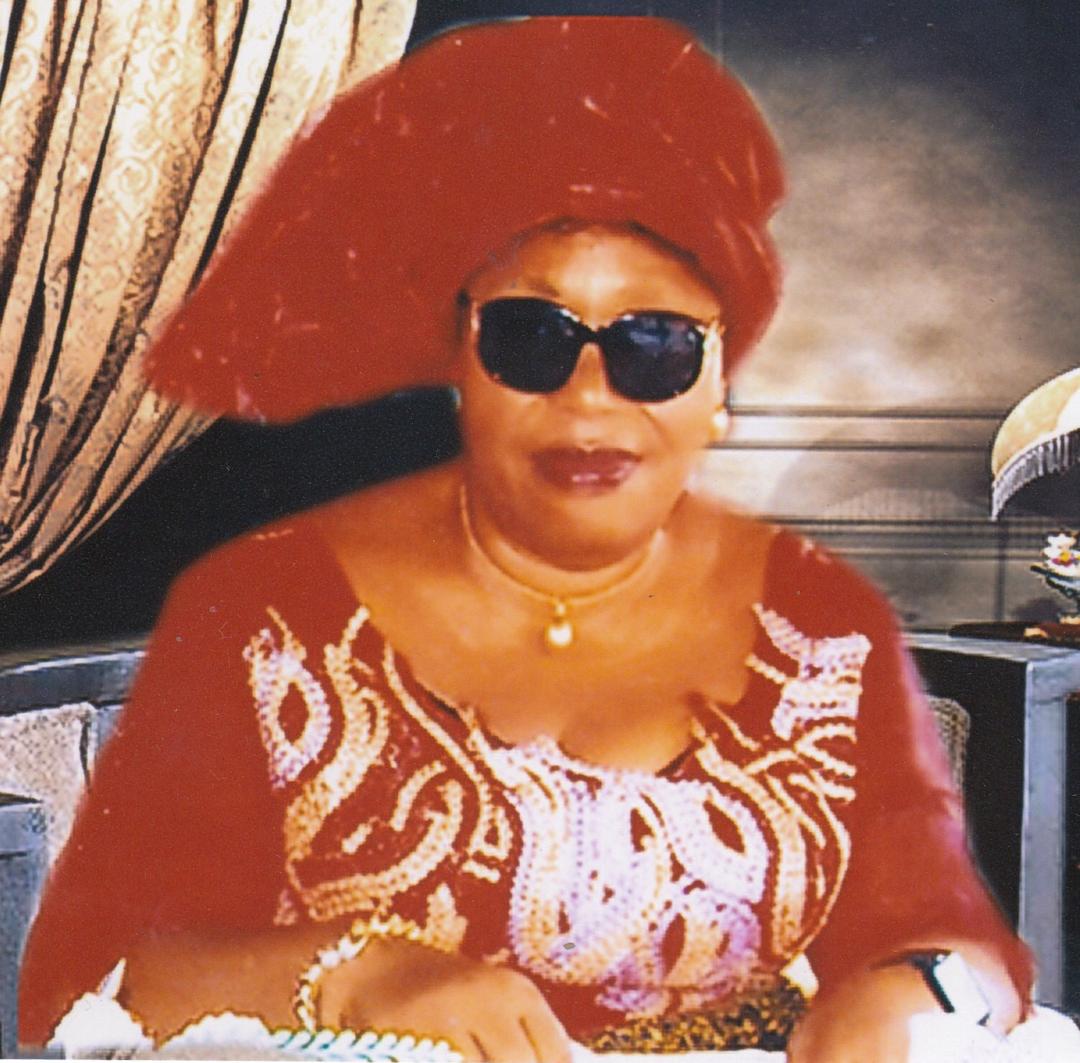 MRS PATRICIA ABADOM
Mrs Patricia Abadom is a native of Onitsha in Onitsha North Local Government Area of Anambra state. She is a graduate of Banking and Finance from Nnamdi Azikiwe University , Awka. She is a seasoned banker and mother. She joined the services of First Bank of Nigeria PLC and retired after 35years of meritorious service in all the banking sector. Mrs Abadom rose through the ranks and retired as a Manager in October 2009. She attended many leadership, management, and service delivery training handled by both foreign and Nigeria experts all over the country. Mrs Patricia Abadom is presently the Financial Secretary of the prestigious Otu Odu Society of Onitsha; Treasurer, Catholic Women Organisation of St. Mary's Parish, Inland Town, Onitsha; Financial Secretary Life Member Society, St Mary's Parish Onitsha; Treasurer, Life Member Society St. Mary' Zone; Member of Finance Committee, St Mary's Parish Onitsha. She is the CEO FrankPat Rentals Ltd , Onitsha.
---
SIR JOHN ODIKE ,KSM, KSG
Sir John Chikezie Odike hails from Nimo in Njikoka Local Government Area of Anambra State. He is a distinguished banker with working experience in Union Bank of Nigeria plc. He is a member of London Institute of Bankers and member, Institute of Directors of Nigeria. Other working experience includes: Chairman and Executive Director - Africana First Publishers PLC - 1980 - Date, Founder and chairman O' Geschaft Group Nimo 1995 - Date, Director Oraezue Mfb Ltd Onitsha 2006 - Date. Co-founder Umunne Microfinance Bank Ltd. Nimo 2006; Chairman - Radio Sapientia, Onitsha 2011-Date; Auditor for six years (1988-1994); He was the second Vice- President - Nimo town (1994-2000); President Nimo Home Town (2000- 2002); Chairman, Nimo Catholic Centenary celebration, 2011. Sir John Odike is a Knight of St Mulumba and Papal knight of St Gregory the Great. He is happily married with children.
---
REV FR. BARR. CYPRIAN ADIBE (Ph.D)
Rev. Fr. Barr. Cyprain Emeka Adibe hails from Umuoji in Idemili North Local Government Area of Anambra State. He is a Priest of Onitsha Archdiocese and attorney at law (Nigeria and Canada). Fr. Emeka Adibe is a graduate of Philosophy (B.Phil ) from Bigard Memorial Seminary Ikot Ekpene Campus; Theology (B.Th) from Seat of Wisdom Seminary, Owerri and law (LL.B) from Carleton University Ottawa Canada. He Holds the Masters degree in theology (M.A) St Paul's University, Ontario, Canada and law (LL.A) Carleton University ,Ottawa, Canada. Fr Cyprian Adibe is a lecturer, Faculty of law, University of Nigeria ,Enugu campus (2014 till date); Legal Adviser and staff - Archdiocesan Law Office, Archdiocese of Onitsha. He was the Parish Priest St Patrick Parish Quebec, Canada (2005-2012); Vice- Rector, St Pau's Minor Seminary Ukpor (1995-1997) He is a member of Nigeria Bar Association and Law Society of Upper Canada. He is the Chairman of Public Complaint Committee, Umuoji Community.
---
REV. FR. JOSEPH EZEUGO
Rev. Fr. Joseph Chukwuma Ezeugo hails from Awka-Etiti in Idemili south Local Govt. Area of Anambra State. He holds B.PHIL and B.TH with honours from St. Joseph's Major Seminary Ikot Ekpene, An affiliate of Urban University, Rome among other academic qualifications. He is the best seminary Formator award winner in All Hallows Seminary 1982 Set, Chairman Onitsha Archdiocesan Liturgical Choir Association, Chaplain Onitsha Archdiocesan Catholic Choir Association, Parish Priest St Mary's Catholic Church Nnokwa (2003-2009), Parish Priest Immaculate Heart of Mary Parish Fegge Onitsha (2000-2006). Parish Priest St Jude the Apostle Parish Fegge Onitsha (2007-2012). He is currently Parish Priest of St. Charles Lwanga parish Okpoko New Heaven. His hobbies are Reading, Counseling, Listening to good music, Building, all to the greater glory of God, Dean of Fegge Deanary.
---